There always comes a point in your relationship when everything just feels comfortable between you and your partner already. Maybe it's because you and your partner have gotten really close and you are sure your relationship is for keeps. When this happens, your relationship is actually reaching the point of over-familiarity and while this is not a totally bad thing, it could be the dagger that can tear your relationship to pieces little by little.
Here are 7 signs you are probably too comfortable in your relationship, so you need to consider marriage or tightening it up a little.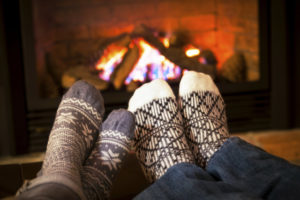 Farting and burping episodes
If before, you did your best to hold a fart or a burp in front of your partner but now you find yourself bursting it out in the loudest and the stinkiest way that you can, you are probably too comfortable in your relationship already.
Wearing the "no makeup" look more often
If before, you couldn't be seen by your partner without even a powder or a foundation on but now you are okay with it, you are probably getting more comfortable. Especially if you no longer cringe when your partner sees you at your ugliest.
Dressing up well is gone
At the first stages of a relationship, you always want to look good for your partner even if you are just staying at home. When trying to dress fashionably is no longer a priority for you, you have probably reached the "too comfortable" zone.
 Using the … Read More ...