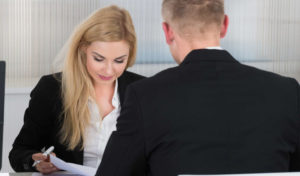 Job searches are a skill in and of themselves. Unfortunately, when you most need a job (right after college), you probably haven't perfected the employment search process. There are a lot of common mistakes students make right out of the gate, so here are few guidelines to help you avoid them. You're still going to make errors, but you can reduce them. The last thing you want to do is lose a job to a careless mistake.
Clean Up Your Social Media
We cannot stress this enough: make sure your social media is something your mother can show to her conservative friends. Companies will, without a doubt, look you up on social media before they call you in for an interview or hire you. You might be popular on campus with your profile pic set to a bong rip, but it's not going to make a good impression on future employers. Privatize your accounts or clean them up before you begin looking for a new job.
Start Early
There is no reason you should wait to start looking for a job until after graduation. While it may be tempting to focus on savoring your last moments of academia, you should really spend some of that time making your resume stand out, sourcing internships, networking and researching opportunities. Trust us, graduation will be a lot more fun if you know you have a paycheck coming in after it's over.
Take Advantage of Alumni Associations
Your college's alumni association could prove to … Read More ...